The airweb e-Shop simplifies the distribution of all types of tickets to all users and provides the network with real-time operating data. ​
The diverse solutions offered are tailored to the size and requirements of your network to offer a registration and payment solution available 24/7.​
The school version allows the collection of data necessary to implement the offer for school transport services.​
The e-shop can be interfaced with all conventional ticketing systems in order to reloard smartcards​.
The choice of payment solutions (direct debit, automatic renewal, concessions) and media (smartcard or smartphone) makes our solution both innovative and efficient, suitable for small and large agencies.​
Passengers
Enhanced User Experience
Optimal data security​
Choice of payment methods​
Management of a family account​
Choice of fare media​
Transport authority
Reduces pressure on ticket offices​
Control of ID documents​
Ability to manage the range of fares available​
Manages the direct relationship​ with the passenger
Benefits from technical evolutions without additional cost​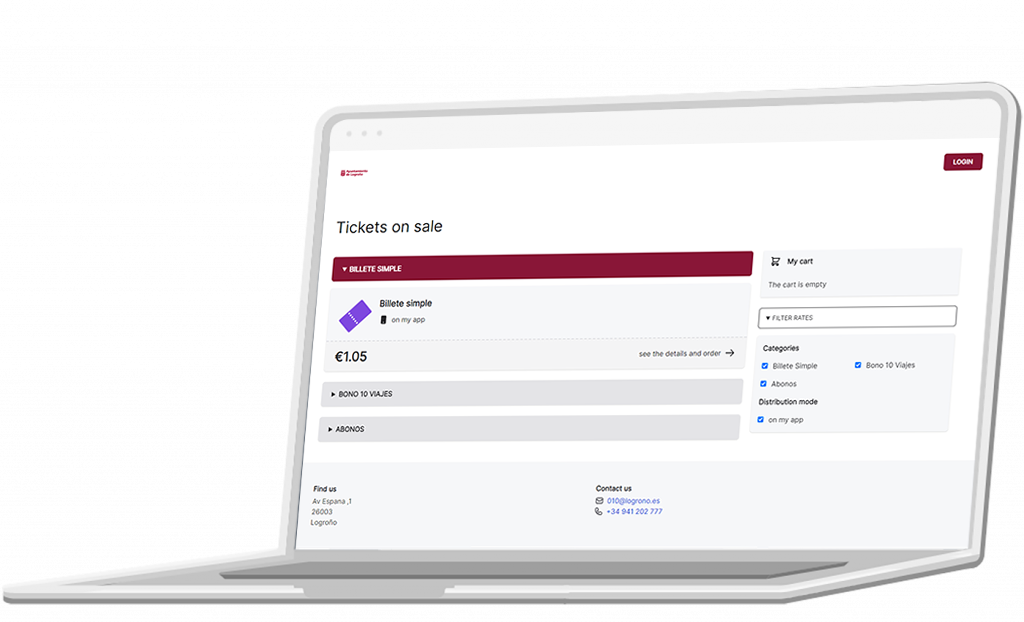 ABT Back Office
Along with their e-Shop, transport operator staff have a secure access to the airweb M-ticketing platform​
Management of the fare range​
Validation and follow-up of ID documents​
Real-time display of usage data​
Direct management of passengers' relations​
Graphic and dynamic statistical monitoring tools​